Protest Poster
Concept Samples
September 29, 2009
The protest poster concept samples below are to illustrate some suggested ways to quickly get the attention of, and hopefully earn some interest of, the general public who are not aware of the organized stalking and electronic harassment (OS/EH) crimes. These are the work of Eleanor White, and represent her ideas.

Eleanor's approach is to try first to use images and phrases which are as close to things the public is familiar with as possible, so as to earn enough attention span so the activist can pass along more detail, in the form of face to face conversation, flyers, and web sites. The idea is to keep the visual materials as simple as possible, and avoid words and phrases (like "mind control," "CIA/FBI/NSA") which have caused attention disconnect in people who have never heard of OS/EH before. Phrasing like "We are being tracked/attacked by satellite," or "We are being tortured," (we show no marks,) or "We have been implanted," (we only have medical evidence of a couple of instances,) has been known to trigger disconnect in conversations with the public.

Even if you, the activist, don't think these concept samples are readily understandable, keep in mind that the idea is to get people looking at the images to ask you questions. There is no way a simple poster on a subject as complex and hidden from public view as OS/EH can present the entire story by itself.

A more detailed explanation of Eleanor's methods is presented in this "e-handbook":

http://www.multistalkervictims.org/osih.pdf

Here below are the protest poster concept samples:

1 - ORGANIZED STALKING: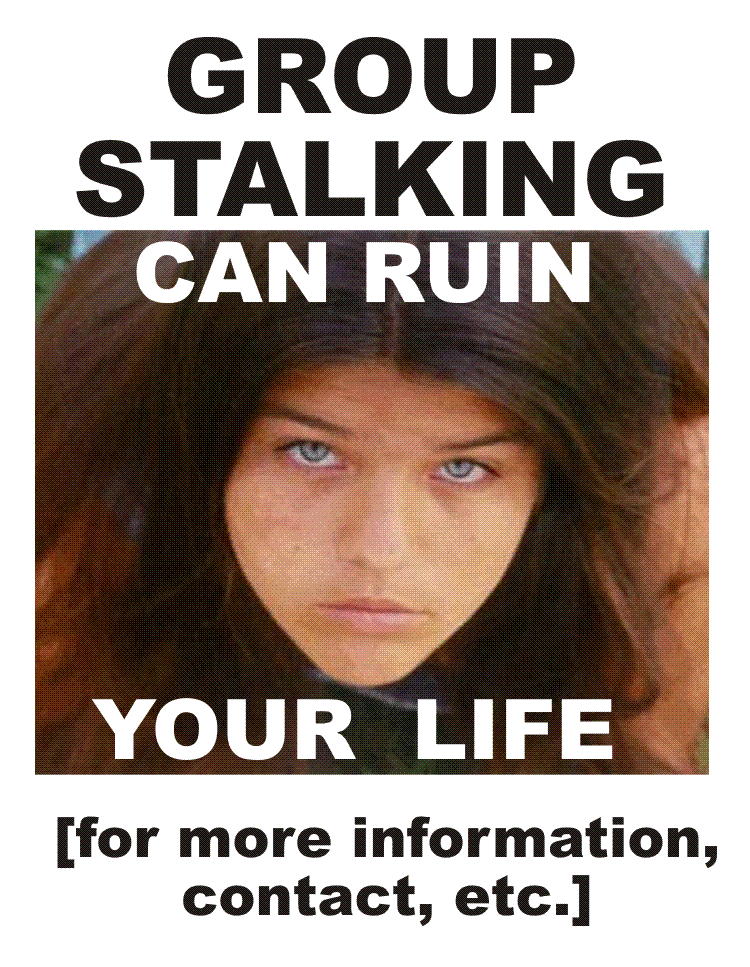 2 - MICROWAVE OVEN ASSAULT: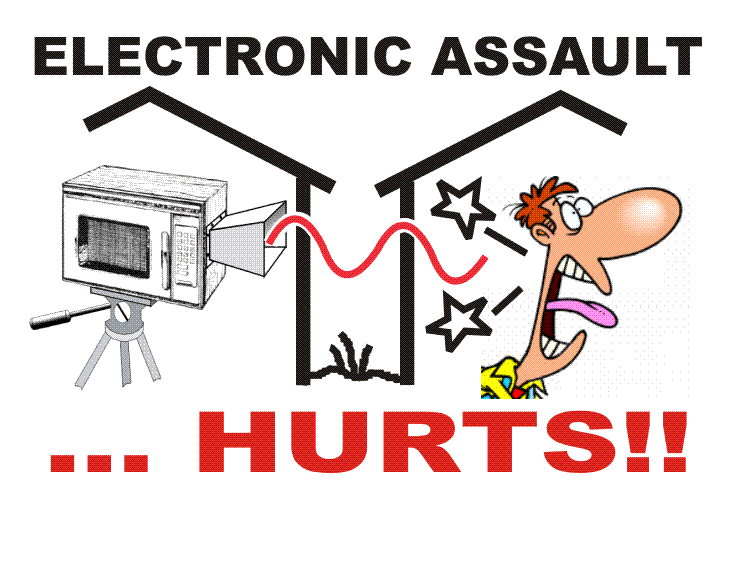 2a - MICROWAVE DISH ASSAULT: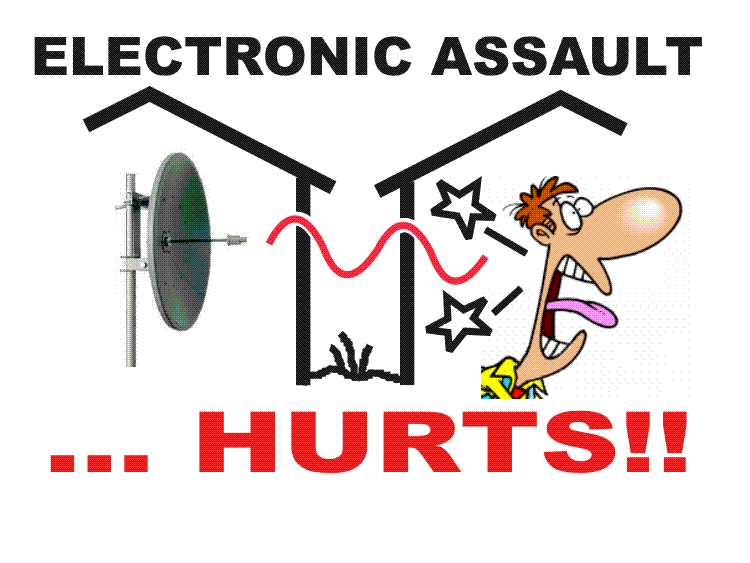 3 - THRU-WALL RADAR INVASION OF PRIVACY: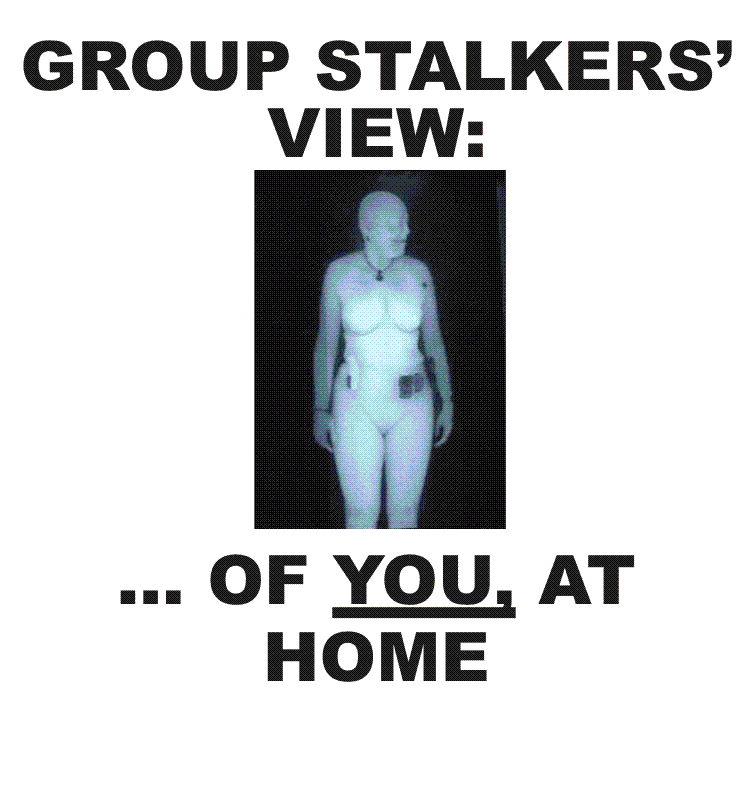 4 - LIDA MACHINE SLEEP INDUCTION/DISRUPTION: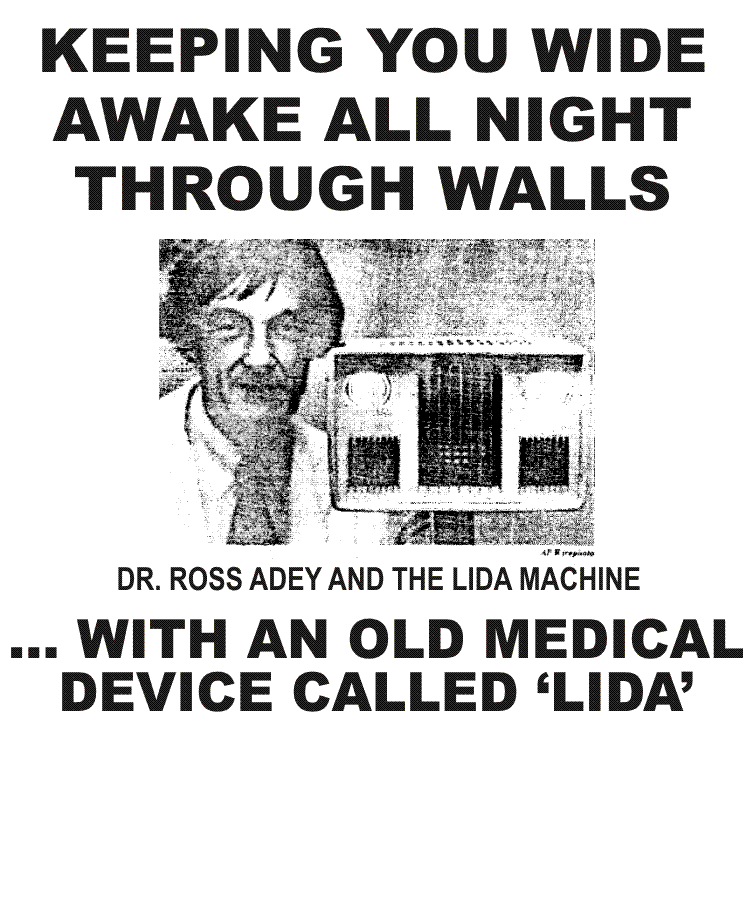 5 - VOICE TO SKULL ASSAULT: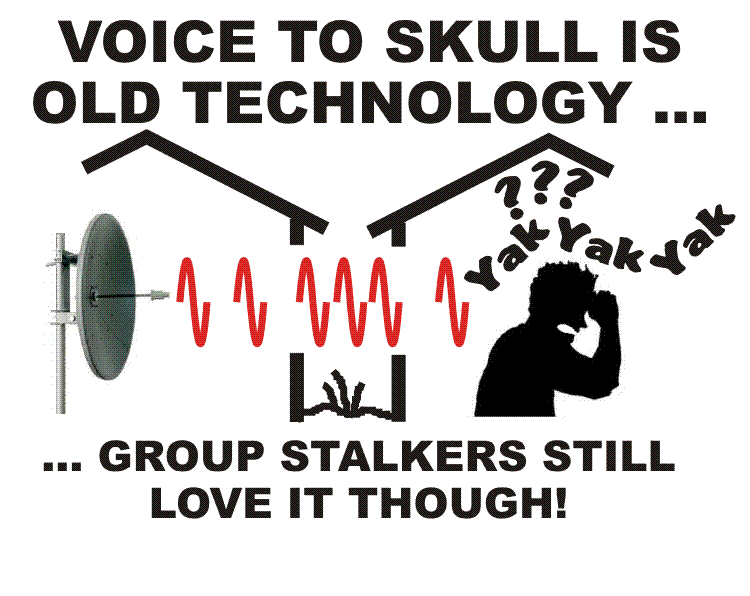 6 - DEAD ANIMAL ASSAULT: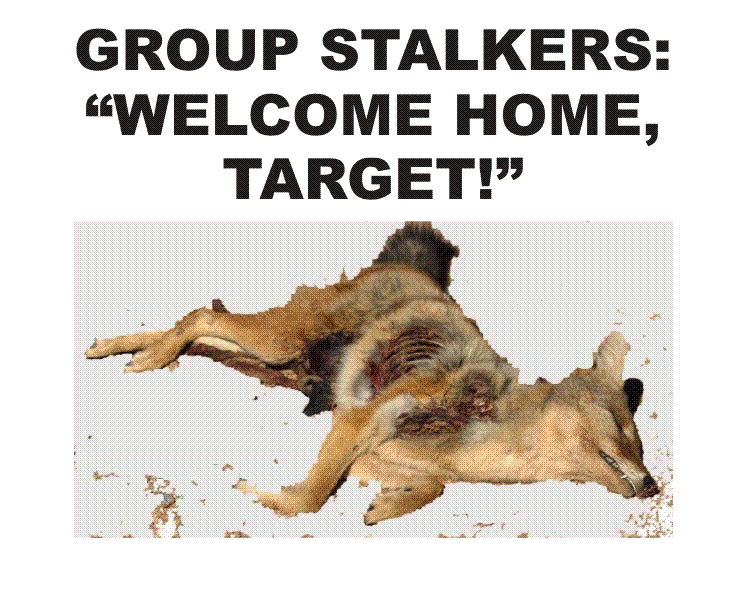 7 - GROUP STALKING STATISTICS: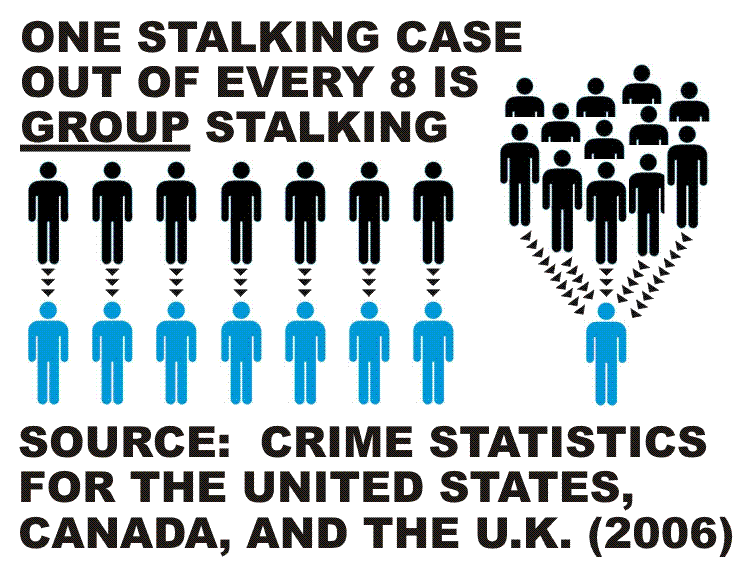 ** These images can be customized to suit activists who actually plan to use them for picketing or printed material.